You are here
Main events calendar
Past Events
12 February 2016 - 12 February 2016
worldwide
Today, UNFPA, the United Nations Population Fund, commemorates International Youth Day, under the theme, "Youth Civic Engagement," by celebrating the actions young people around the world take to improve their well-being and that of their communities.
In 65 countries, more than half the population is younger than 24. Denying these young people the right to meaningful participation in decision-making is a gross violation of their human rights and a failure of the democratic process. It is also a waste of human capital that can propel nations towards development.
Details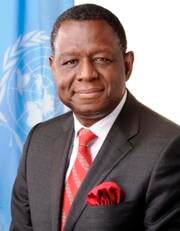 25 December 2015 - 25 December 2015
worldwide
One in three women worldwide has experienced physical or sexual violence, most often by an intimate partner.
In most countries, fewer than four in 10 survivors of such violence seek help.
Violence against women and girls includes domestic and sexual violence, human trafficking and harmful practices, such as forced child marriage, gender-based infanticide and female genital mutilation.
Details
1 December 2014 - 1 December 2014
worldwide
Pages