A two day meeting between UNFPA, the United Nations Population Fund Lesotho Country Office and Implementing Partners ended on a high note on Thursday (10/11/2016) with the Officer in Charge Dr Reginald Chima underscoring the ethos of UNFPA - that no woman should die while giving life.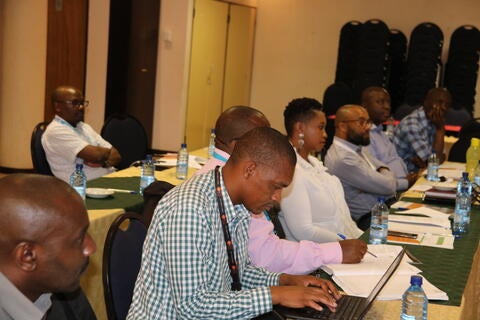 Dr Chima, who is also Regional Advisor –Monitoring and Evaluation based at the UNFPA East and Southern Africa Region Office in South Africa stressed, "At UNFPA, we make sure that women enjoy their pregnancies and do not have to die because of this condition. We also make sure that all pregnancies are wanted and that health professionals are available to assist women during child birth."
On the other hand, Dr Chima also expressed UNFPA's view on gender based violence. "UNFPA does not tolerate gender based violence. We believe that everyone should be free of physical, sexual, emotional and other forms of violence as to us, everyone really counts," he added.
The partners showed commitment to implementation of programs geared towards uplifting the lives of the Basotho people in areas such as Sexual and Reproductive Health, Gender, HIV and AIDS as Population Dynamics.
The meeting resulted with establishment of a Lesotho Population and Development Network for further discussion and exchange of views between UNFPA and partners. The meeting achieved its objective of reviewing progress for 2016 and planning for 2017.