People around Van Rooyen's Gate Border in Mafeteng had the benefit to access Family Planning and HIV services brought closer to them when Lesotho Planned Parenthood Association (LPPA), supported by UNFPA, the United Nations Population Fund held a road show at the border to increase access to these service recently.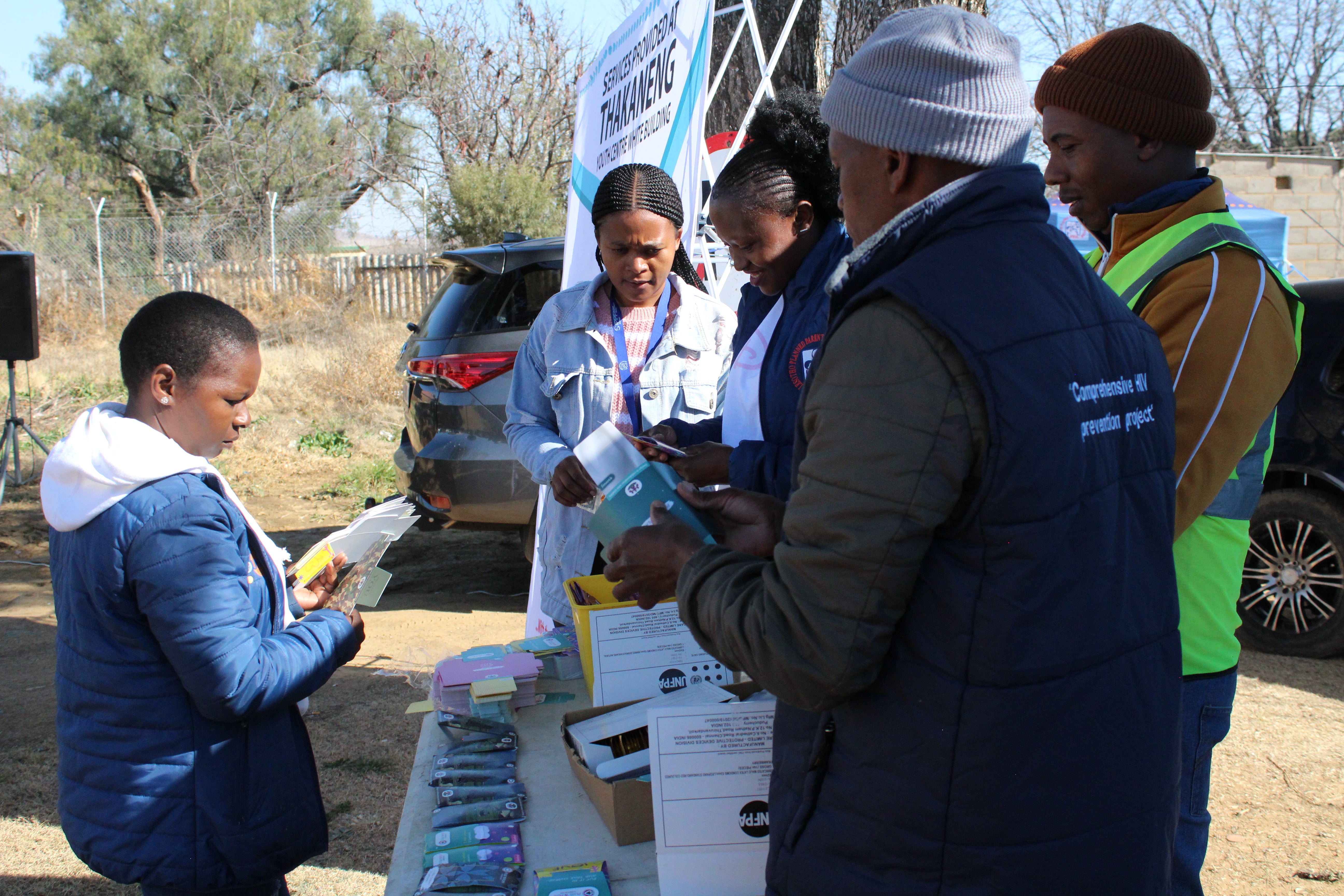 The people came in droves to the road show where they were offered HIV testing and counselling as well as Family Planning services while the new Condom Kit Plug'N Play was also promoted. This was part of Along the Borders Comprehensive HIV Prevention Program, which is financially and technically supported by UNFPA and implemented by LPPA. The project is meant to intensify prevention of HIV and Sexually Transmitted Infections (STIs) amongst risk populations such as key populations - groups who, due to specific higher-risk behaviours, are at increased risk of HIV.  These include Long Distance Truck Drivers (LDTD), Female Sex Workers (FSWs) and Adolescent Girls and Young women (AGYWs), General population in close proximity to the site as well as Lesbian, Gay, Bisexual, Transgender, intersex (LGBTI group). 
 Van Rooyen's Gate in Mafeteng together with Maseru and Maputsoe Border posts are the three borders of focus to Along the Borders project. These borders are deemed high volume and porous, and they also have high migrant populations rendering them catalytic to transmission of new HIV infections.
During the road show, a Representative of the Police based at the border encouraged everyone especially young people to take advantage of the event to access services that were being offered. On behalf of the Ministry of Health Mr Khatala Liphoto from the Health Education department emphasised the need to fight against new infections and the importance of protected sex through the use of condoms so that HIV infections could be reduced.
Most of the public members that accessed the services expressed their gratitude for the services having been brought closer to them and appealed for such outreaches to be done regularly.
The new Plug 'N Play package of branded male and female condoms as well as lubricants has been developed to prevent HIV/AIDS, STIS and Unintended pregnancies and make condoms more attractive for effective and efficient use. "