MASERU –It was a day full of jubilation and ululations when 10 best performing health facilities in Sexual and Reproductive Health services were honoured and awarded trophies as part of commemorating International Day of the Midwife in Maseru on Friday (06.05.2016).   St Leonard Health Clinic in Semonkong, in rural Maseru emerged as number one among the best performing facilities.
The keynote address was made by the Deputy Minister of Health Honourable Liteboho Kompi who urged midwives to encourage pregnant women to deliver at health facilities. She also called upon the Midwives to respect the culture of the women they serve so that communities and in particular women feel comfortable to deliver their babies at health facilities.
"For this country to grow, we need Midwives that are supportive and perform their duties to the best of their abilities despite the challenges that may be there," she stated.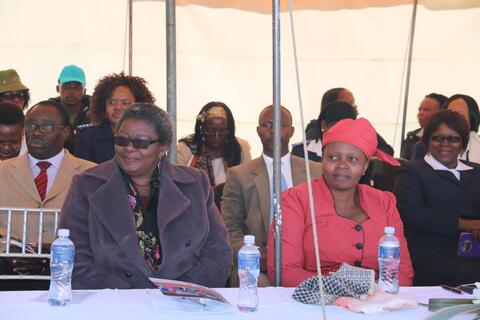 Reading the statement by UNFPA, the United Nations Population Fund Executive Director Dr Babatunde Osotimehin, UNFPA Representative to Lesotho Mrs Therese Zeba Kobeane reiterated that UNFPA salutes the contribution of midwives to saving the lives of women, adolescent girls and newborns, sometimes under very difficult circumstances, in hard-to-reach communities, in humanitarian emergencies, and in fragile and conflict-torn countries.
She stated Midwives are essential to achieving the Sustainable Development Goals, adding that in the past 25 years, the world has almost halved maternal deaths, but every year, some 300,000 women still die during pregnancy and childbirth, and almost 3 million babies do not survive their first four weeks of life. "The vast majority of these largely preventable deaths take place in developing and crisis-affected countries. If deployed in larger numbers, trained midwives could avert approximately two thirds of these deaths. Significant investments in midwifery are essential if the world is to achieve its ambitious goals of reducing maternal and newborn deaths," she added.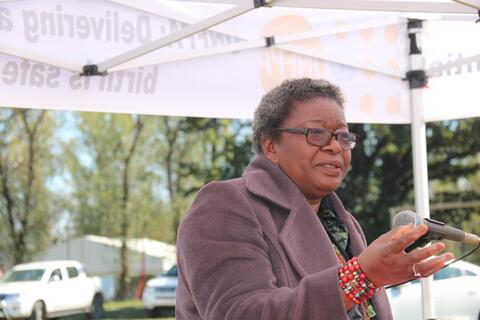 The UNFPA Representative further continued that UNFPA is helping train and support thousands of midwives in more than 100 countries and renewed commitment to working with global partners and countries to strengthen midwifery skills and capacities.
Other Speakers, the Director General in the Ministry of Health Dr 'Nyane Letsie and the Director of Nursing Services in the Ministry Mrs 'Makholu Lebaka all emphasized the importance of Midwives and congratulated the best performing health facilities. They also explained how the Midwifery Services Framework would operate stating that Lesotho would be one of the first countries to launch the framework.
International Day of the Midwife is commemorated globally every year on the 05th of May.