"When we talk about maternal health in UNFPA, it is so personal, we are talking about our sisters, mothers, our aunts, so let us keep in mind during this progress review meeting that we are doing it for ourselves," the Officer in Charge for UNFPA, the United Nations Population Fund in Lesotho Dr Reginald Chima has said.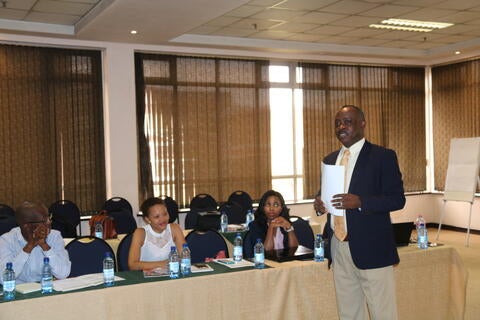 Welcoming UNFPA Lesotho Implementing Partners during the start of a two day progress review meeting in Maseru on Wednesday (09/11/201) Dr Chima, who is also UNFPA's Regional Advisor - Monitoring and Evaluation, based at the East and Southern Africa Region Office in South Africa, emphasized the need to focus on what has worked and could be emulated and carried forward as well as what has not worked to avoid repeating mistakes. "We must learn how not to do things that did not profit us but how to do those that show we are on track. Let us make the progress review very real and learn from mistakes we have done and look at the UNFPA global strategic plan to see what we have achieved."
The two day meeting will, among others, identify challenges and mitigation strategies and also key programmatic priorities and key interventions for 2017.