UNFPA: Delivering a world where every pregnancy is wanted,
every childbirth is safe and every young person's potential fulfilled.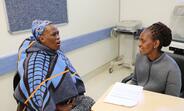 2 November 2017
66% OF HEALTH FACILITIES OFFER MODERN FAMILY PLANNING
A study on the availability of modern contraceptive methods and maternal lifesaving medicines in Service Delivery Points (SDPs) around the country has revealed that 66.1% of health facilities in Lesotho offer modern family planning, 92.4% offer maternal health services and 98.2% offer HIV/AIDS services. The survey, conducted in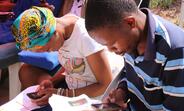 19 September 2017
LESOTHO LAUNCHES "TUNE ME" MOBILE SITE
UNFPA, the United Nations Population Fund in collaboration with the Ministry of Gender and Youth, Sport and Recreation and Vodacom Lesotho launched a mobile platform called "Tune Me," (ls.tuneme.org) at Vodacom Innovation Centre, Maseru Mall on Tuesday (19/09/2017). Speaking at the occasion, UNFPA Representative Ms Nuzhat Ehsan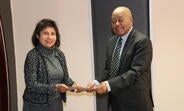 9 August 2017
REPRESENTATIVE STRESSES NEED FOR ENGENDERING NSDP II
UNFPA, the United Nations Population Fund Representative to Lesotho Ms Nuzhat Ehsan has emphasized the need for gender to be mainstreamed into the National Strategic Development Plan II    During a courtesy visit to the Minister of Gender and Youth, Sport and Recreation Mr Kabelo Mafura on Wednesday (09/08/2017), the

Innovation Fund The Innovation Fund is a seed fund to promote emulsion among youth at...

As part of building capacity for Youth Skills Development Officers and Youth Leaders...