UNFPA: Delivering a world where every pregnancy is wanted,
every childbirth is safe and every young person's potential fulfilled.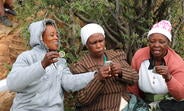 15 February 2017
Condoms Use Promotion in Mafeteng
  The community of Ha Ntema, Maboloka in the Mafeteng district has resolved to start keeping condoms in their households to ease accessibility for their family members.   When a team from UNFPA, the United Nations Population Fund, Lesotho Planned Parenthood Association (LPPA) and Mothers to Mothers Organization held a condom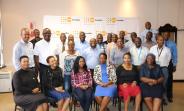 10 November 2016
We Make Sure Women Enjoy Their Pregnancies - Dr Chima
A two day meeting between UNFPA, the United Nations Population Fund Lesotho Country Office and Implementing Partners ended on a high note on Thursday (10/11/2016) with the Officer in Charge Dr Reginald Chima underscoring the ethos of UNFPA - that no woman should die while giving life. Dr Chima, who is also Regional Advisor –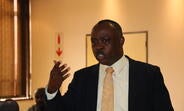 9 November 2016
UNFPA Lesotho Partners Review Progress
"When we talk about maternal health in UNFPA, it is so personal, we are talking about our sisters, mothers, our aunts, so let us keep in mind during this progress review meeting that we are doing it for ourselves," the Officer in Charge for UNFPA, the United Nations Population Fund in Lesotho Dr Reginald Chima has said.

Dr Onabajo addresses High Level Confeence in Lesotho
Sustainable Development Goals Explained: Good Health and Well-being